Jennifer Brady joins Hydro-BPT team in Trinity
A new post-doctoral researcher has joined the ranks on the Hydro-BPT project team in Trinity College Dublin. Jennifer Brady has joined the team on April 1st for the rest of the duration of the project.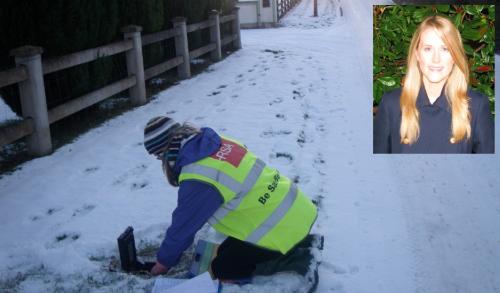 Jennifer Brady: Newest Hydro-BPT Team Member
Jennifer is an environmental science graduate and is presently at the final stages of her Ph.D. in water demand management at Trinity College Dublin. Her research focuses on gaining a detailed understanding of factors influencing domestic water consumption in Ireland together with an in-depth assessment of attitudinal and behavioural aspects surrounding water usage. This is a multi-disciplinary project combining the areas of environmental science, social science, psychology and economics and involved analysis of domestic water consumption across metered group water scheme households. She has previously worked in freshwater ecology research at the Department of Zoology, TCD.
Publication date: 7 April 2014