The BHA Summer Forum & Exhibition – An opportunity to promote ecodesign
The British Hydropower Association Summer Forum & Exhibition – 25 June 2015
An opportunity to promote ecodesign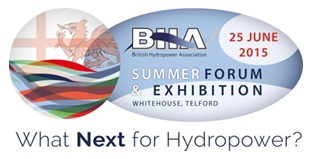 The British Hydropower Association Summer Forum & Exhibition brings together a who's who of the leaders in the hydropower industry for the UK and further afield. John was invited to make a presentation at the conference in relation the life cycle assessment work undertaken by the Bangor team.
His presentation was titled "Promoting eco-design in hydropower projects: being greener than green" and his message was quite clear, hydropower is green, but can it be greener. John discussed the potential for reducing the quantity of materials used and the potential for alternative, greener materials in some cases. He also discussed an importance to focus on both carbon and resource savings, as materials selection impacts these environmental burdens in very distinct ways.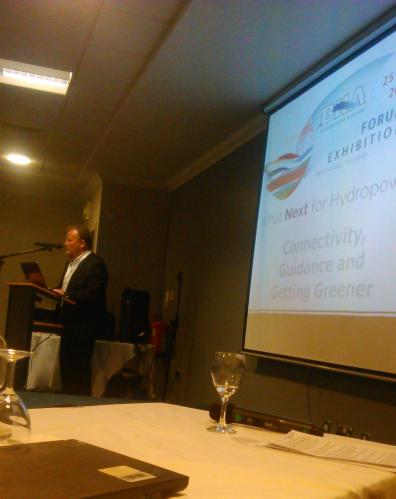 Simon Hamlyn: Closing words
The work done by the Hydro-BPT team highlights the opportunities to make environmental, economic and time savings through ecodesign. In other words, by taking an ecodesign approach and making resource and carbon savings, you can also save time and money through faster and greener hydropower projects.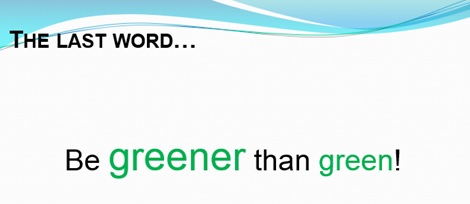 Publication date: 29 June 2015